How A PR Executive spends her money
A communication practitioner who loves to travel and go on adventures tells us how she spent her money this week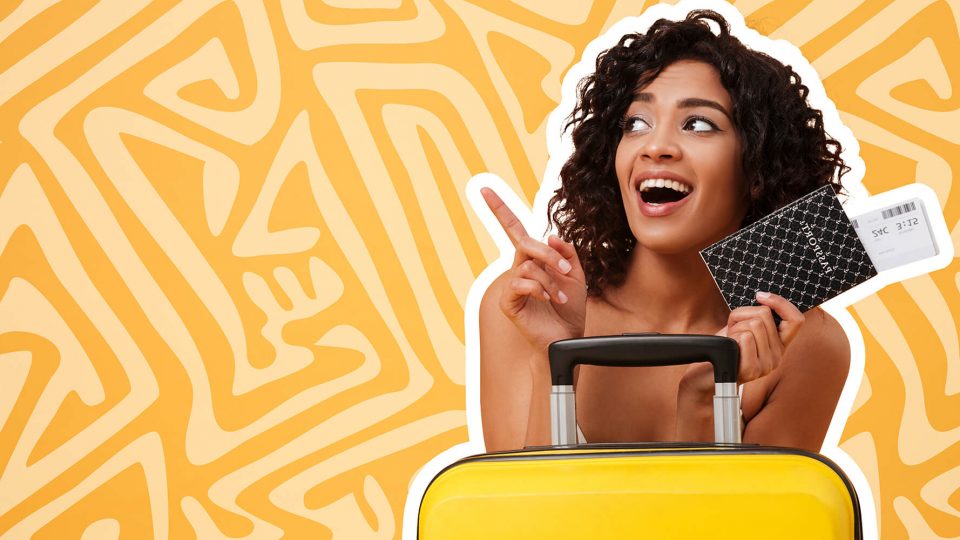 Welcome to Money Diaries where we get insights into how millennials spend their hard-earned money over a seven-day period.
Occupation: Public Relations
Industry: Communication
Age: 29
Do you have a monthly budget?: No
Loan Payments: None currently except M-Shwari
Insurance Payments: Yes, monthly life insurance premiums
Other fixed bills/ expenses: Electricity, internet, water, rent, house shopping
What you spend most of your cash on: The fixed expenses eat into most of my expenses
Day One
9.am — Mondays are always a drag, but no, this week will be different! It's pay week! We give thanks! Just got to the office and ordered some breakfast from a restaurant next to the office. The eggs and Mandazi usually cost Sh120.
1:00 p.m. — I really need to start carrying food from home, food prices in this area are not for the faint-hearted. You cannot afford to buy lunch every day. Today I feel like having some pilau and chicken and that costs about Ksh 250.
5:30 p.m— It is time to go home. However, the walk to the bus stop is not enticing. So what to do? Round up colleagues with the same goal in mind (to get home before nightfall) and we carpool in a cab to town. Cost to me is Ksh 100.
6.30 p.m — It's a decent time to be in town, it's still a buzz of activity. I quickly head over to the terminus and get a matatu for Sh70.
7.30 p.m: Traffic in Nairobi is a phenomenon sometimes. An hour later I get home and pass by the shop near the house to get some milk for Ksh 50. Tea is heaven's gift to us; we must have it!
Daily Total: Ksh 590
Day Two
730 a.m. — I am literally rushing out of the house because I don't want to miss my 9 a.m client meeting. I just have enough time for a quick shower, dressing up and a bowl of cereal before grabbing a matatu for Sh80 to town and another Sh50 to the office.
10.30am -I get back from my meeting and I am famished! I decide to order for a chapati for Ksh 50 which I down with some tea. Oh, the simple pleasures of life. I am a happy lass!
1 p.m. — I am not feeling as hungry, so I get some chicken and cabbage for Ksh 120
(typical, ay?) and yes that meal leaves me feeling healthy since my normal meals usually comprise of potatoes – living the stereotype.
7:30 p.m. — Free things slap different! Today, I am 'lucky' I worked late so my transport and meals are sorted by the office. Why can't life be like this all the time?
Daily Total: Ksh. 300
Day Three
7:30 a.m. — I am up early today, and I head to work in good time – just because I can. And on this particular morning, my taste buds are particularly sophisticated. Translation – My breakfast is a bit expensive today – a whopping Ksh 230.
12:30 p.m. — Well after my heavy breakfast, I decide to have a lighter lunch. Some chips and a piece of chicken and I must say there is nothing that brings me as much joy as that combination. That sets me back Ksh 200.
6:00 p.m – It's home time!! On this day, I take two matatus home for Ksh 120. I get home and my oh my, I have to spend another Ksh 200 bob on dinner; Ksh 200 on my prepaid electricity tokens and daily Airtel bundles for Ksh 100. So painful but necessary. My heart is very heavy as I get into bed.
Daily Total: Ksh 850
[adspace][/adspace]
Day Four
8 a.m. — I have breakfast at home, and after the kind of spending that happened yesterday, I would much rather stay in bed all day – however I have duties and responsibilities that I must see through. After breakfast, I grab a cab to work for Ksh 650 – as I wonder if this is the right decision, but I don't want to be late to work.
1 p.m. — How lucky can a girl get. So I am saved from spending on lunch, by an interesting lunch date. All I can say is, I do not know how much was spent but I am happy it was not from my pocket (cheapstake me).
5 p.m. — My efficiency is at its peak so I am out early. I get a lift to town, grab a matatu for Ksh 100 and alight at a mall near my house for errands. I end up spending another Ksh 500 on some thrill that I shall not disclose – but it is worth it in the end. After that unplanned spend, I am literally running out of the mall before the 'spirit' of impulse shopping chains me to the mall.
Daily Total: Ksh. 1,250
Day Five
8am — It's Friday, yaay! Best day of the week after Saturday. I am very chill today, so I have breakfast at home and grab a matatu to work. This journey costs me Ksh 120.
1 p.m. — I head out to lunch happily with colleagues, and since my tummy was properly layered in the morning, I do not need to eat much. So I spend Ksh 200 on some nice pilau and a piece of chicken – notice the pattern?
5 p.m — Head on out for something more exciting than work. Some live band, coffee and great friends! I end up spending only Ksh 100 on a cab because God is great!! Oh and another Ksh 250 on my airtime!
Daily Total: Ksh. 670
Day six
My weekend has a pattern that cuts across.
10:30 a.m — Saturday morning is the best day of the week. I sleep in and I grab brunch which costs me about Ksh 200. Some weetabix, bread, eggs, tea and a fruit. I am thankful for a full tummy. Time to get back into hibernation!!
3 p.m — I head out to my friend's house, and I end up spending nothing because my friend has cooked an awesome meal for lunch.
Today has been one of those rare and divine days. Minimal spending!
Daily Total: Ksh.200
Day Seven
9 a.m— Slow Sunday morning, just the way I like it. I'm in a throw-down mood, so I make a couple of things for breakfast.
1 p.m — After a snack-packed mid-morning, I am craving some fast food. So I end up ordering some spicy chicken and fries (oh Lord, I can't help myself) and a drink. I end up spending Ksh 900.
5 p.m — The sun is out, and while I am thankful for the clear skies- it is boiling. So I end up getting myself some ice cream for Ksh 200. It is worth every penny and my balance (read coolness) is restored.
Daily Total: Ksh. 1,100
Total expenditure for the week: Ksh. 4,960